Famous Alumni of Notre Dame
Doug Weight '89
Douglas Daniel Weight '89, born January 21, 1971, is a retired American professional ice hockey player who is currently an Assistant Coach and Special Assistant to the General Manager for the New York Islanders. During his 19-year National Hockey League career, he played for the New York Rangers, Edmonton Oilers, Carolina Hurricanes, Anaheim Ducks, St. Louis Blues and the New York Islanders.
Charlie Langton '79
Charlie Langton '79, born in January 25, 1961, is the President of the Langton Law Firm, Legal Analyst for FOX 2 News, Co-Host of Let it Rip on FOX 2 News, Morning drive radio host on AM1270 WXYT in Detroit, a 5-time Emmy Winner for Excellence in Legal Broadcasting, and Trustee of the MSU College of Law.
Matt Servitto '83
Matt Servitto '83, born April 7, 1965, is an American actor, probably best known for his role on The Sopranos as FBI agent Dwight Harris. He also appeared on all 3 seasons of the Peabody Award-winning series Brotherhood as Rep. Donatello and had a guest appearance on Sex and the City as Carrie Bradshaw's editor. Servitto won a Screen Actors Guild Award for Outstanding Performance by an Ensemble in a Drama Series for his work on The Sopranos. He also voiced the character of Sam in the 2002 video game, Mafia: The City of Lost Heaven. He is a graduate of The Juilliard School in New York City.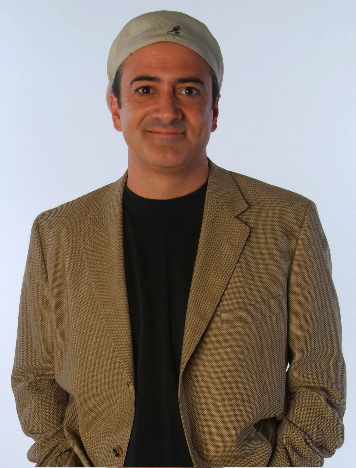 Joe Vicari '75
Joe Vicari '75, born March 18, 1957, is an American restauranteur. He is the founder, owner and CEO of the Andiamo Restaurant Group – a group of nearly 20 of Southeastern Michigan's best and most popular eateries.  The list includes Andiamo, Joe Vicari's Andiamo Steackhouse, Rojo Mexican Bistro, Brownies on the Lake, Mesquite Grill, and The Country Inn.  He was also named to Hour Detroit Magazine's list of the top best dressed Detroiters in 2011. 

Doug Brown '70
Doug Brown '70, born in 1952, is an American Olympian. During his collegiate career in the early 1970s, he earned nine All-America honors in cross country and track, including two NCAA steeplechase championships, while leading the Vols to the 1972 NCAA team title in cross country and the 1974 outdoor national championship. His collegiate success helped him earn a spot on the United States Track and Field team in three different Olympiads ('72, '76 and '80). He ran the steeplechase in Munich in 1972 and at the 1976 Montreal Olympics, in addition to qualifying for the boycotted 1980 Games in Moscow.
Dave Coulier '77
David Alan "Dave" Coulier '77, born September 21, 1959, is an American stand-up comedian, impressionist, television and voice actor, and television host. He became known in the late 1980s and the early 1990s for playing Joey Gladstone on the ABC sitcom Full House.
David Bonior '63
David Edward Bonior '63, born June 6, 1945, is an American politician from the state of Michigan. First elected to the U.S. House of Representatives in 1976, Bonior served as Democratic whip in the House from 1991 to 2002, during which time Democrats were in both the majority (1991–1995) and minority (1995–2002), making Bonior the third and second highest-ranking Democrat in the House, respectively.